Focussia provides innovative interoperability solutions and expertise to support factory upgrade and enable Smart Manufacturing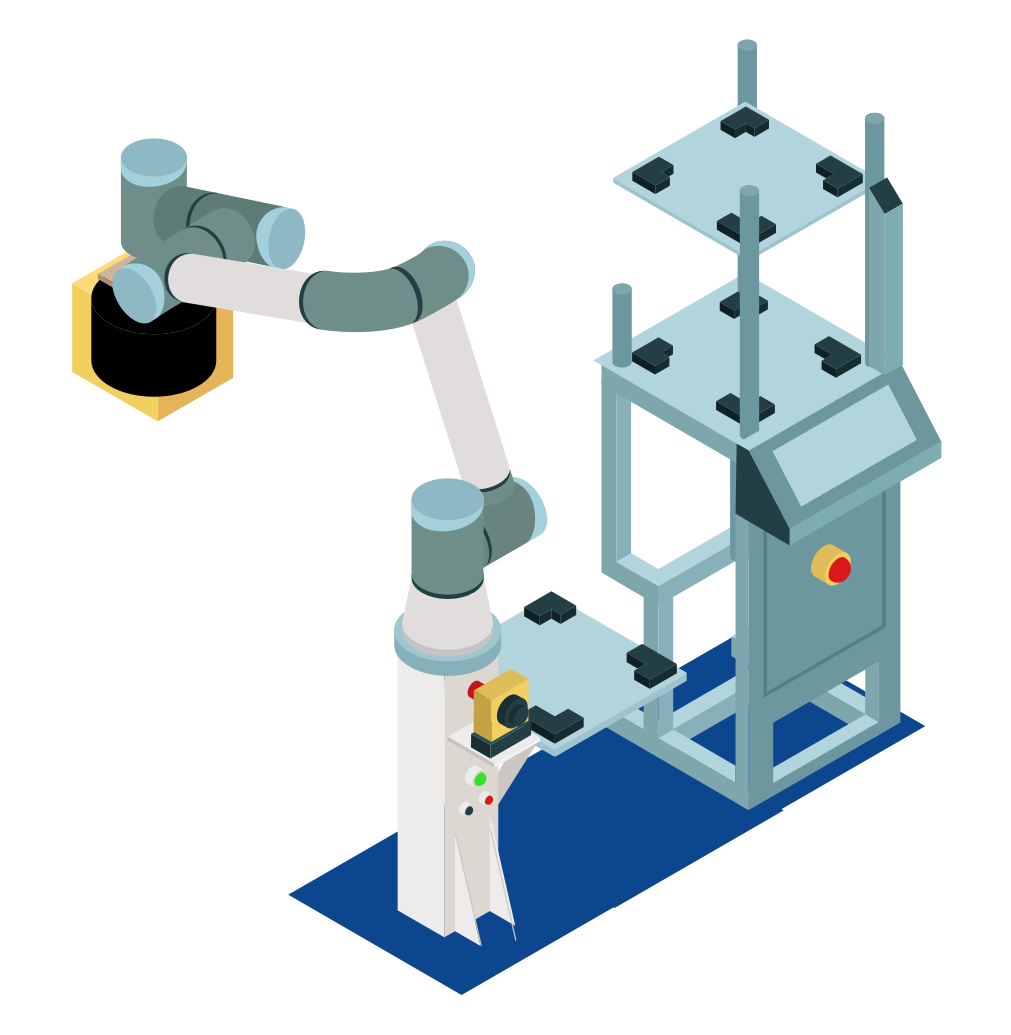 Focussia's team has a strong experience in working with main semiconductor manufacturers. We are known to propose out-of-the-box approach to solve Factory Automation challenges. We provide innovative, agile, fast and sustainable  solutions to upgrade factories and enable smart manufacturing :
Automation interfaces design and development : we support your team for a faster automation deployment
AMHS deployment : thanks to our SmartBoxE84 we can easily deploy OHT or AGV fabwide without asking to equipment suppliers.
Legacy tools connectivity upgrade : add SECS GEM interface to old but efficient and already paid-off equipment to get data or enable automation.
Sensors integration : we integrate additional sensors to your fab or equipment and provide data to SPC or Data Mining software.
Data Collection : we add data collection capabilities to your factory without interferring with the existing architecture, thanks to our SmartPassThrough.
Robotization : we work with robotics experts and equipment makers to upgrade your tools with additional robots, material handling system, storages.
R&D projects : We are experienced in collaborative R&D programs involving process engineers, automation engineers, IT, equipment makers, scientists, research laboratories…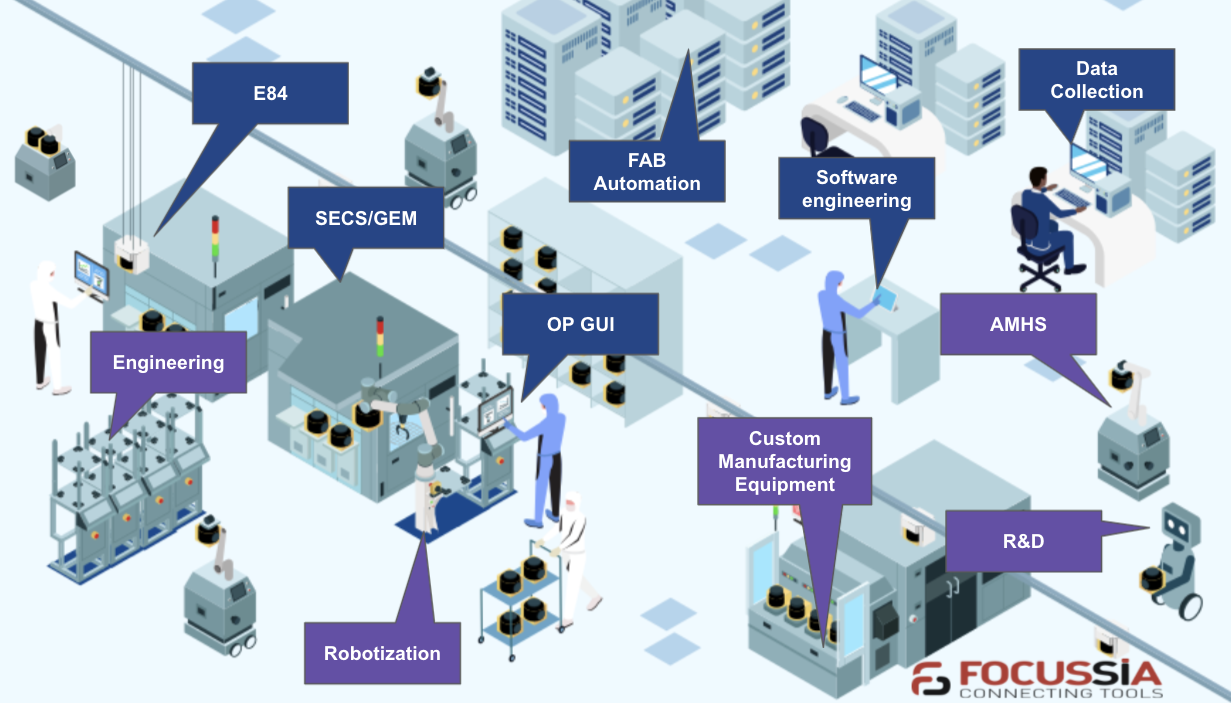 See Our Integrated Product Line
FSI Mercury Smart Cell
Ensures optimized throughput while simultaneously improving workstation ergonomics and traceability reliability.
Foup Inspection Systems
The Automated FOUP Inspection System identifies if there is any damaged or physically contaminated.
CoMoBot - Mobile Handling Robot
The Comobot™ Mobile Manipulator transports FOUPS/PODS to places not accessible by OHTs.