E84 Solution for OEM and Factories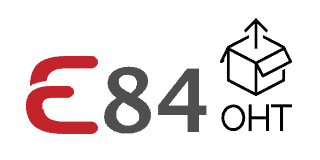 On the shelf E84 controller solutions to embed in your tools or to upgrade the Fab

E84 OEM solutions for tool makers
SmartBox2+ E84 model has been designed for equipment makers. You can easily embed it directly inside the tool, thanks to its DIN rail connector, close to other electronic parts. Unlike other E84 controllers on the market, SmartBox2+ E84 is very modular : one box can handle up to 4 loadports! It communicates with the tool using its TCP/IP interface to free up space and multiple serial cables. It provides direct digital inputs for port status and separate digital inputs for emergency and light curtain signals. One digital output can be used to extend its capabilities and drive a peripheral like a towerlight. Our solution comes with an embedded emulation mode to simulate a vehicle and test your system.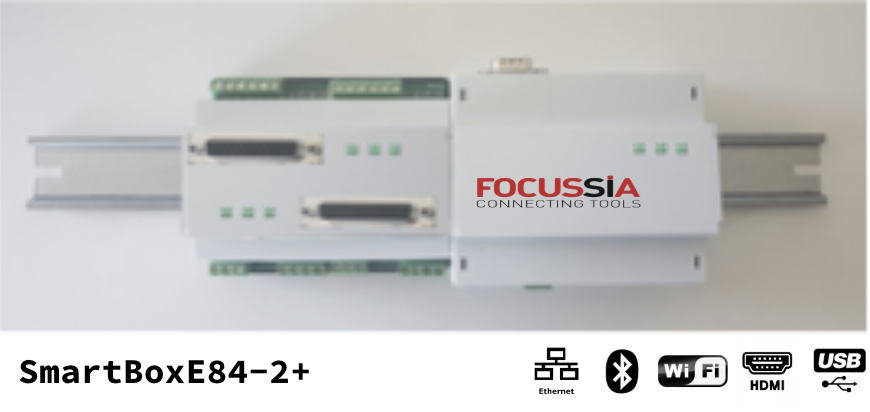 Easy to integrate :
DIN rails mount, 24v
One system for up to 4 E84 sensors
TCP/IP connectivity with TOOL controller
Direct digital inputs for port status (optional)
Separate digital inpurs for emergency and light curtain
One digital output to control peripheral
Easy to deploy and to maintain : 
Powerful embedded uC to run custom scenarios

Visual LED activity indicators

Embedded configuration and administration graphical interface

Embedded vehicle simulator

USB and HDMI ports to connect debug screen, keyboard and mouse

Open technologies (Raspberry, JAVA…)

E84 upgrade solution to deploy in factory
SmartBox6P E84 model has been designed for fast factory upgrade and deployment. The SmartBox6P is a stand alone box that is deployed directly in the Fab, closed to the tool. Unlike other E84 solutions on the market, one single SmartBox6P E84 can handle a full equipment, up to 6 loading ports (6 E84 sensors). Our innovative solutions connects directly to the Factory Automation system or MES via webservices to know the loadport status, so there is no need to deal with the tool itself. Additional dedicated digital inputs can handle emergency stop and light curtain signals. This solution is especially convenient to upgrade existing facilities with legacy tools not compliant with SEMI E84 standards.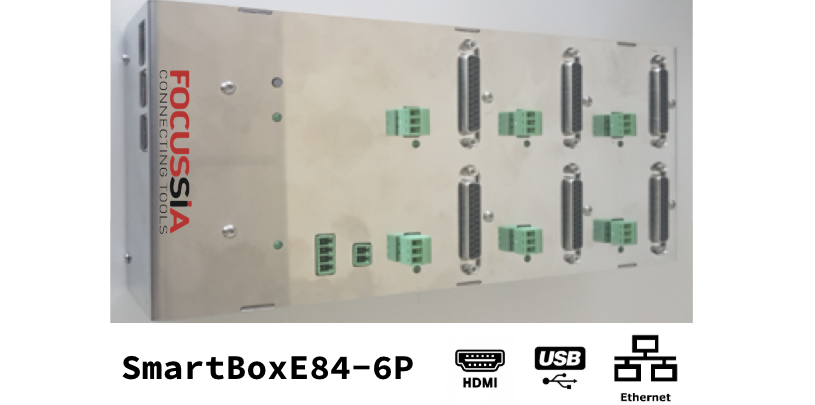 Deploy within minutes :
No need to connect to the tool, connects directly to the MES to get loadport status, thanks to the TCP/IP connectivity

Small factor cleanroom box, 110/220v

One single box per tool (up to 6 ports)

Separate digital inputs for emergency and light curtain
Easy to customize and maintain :  
Powerful embedded uC to run custom scenarios

Embedded configuration and administration graphical interface

Embedded vehicle simulator

USB and HDMI ports to connect debug screen, keyboard and mouse

Open technologies (Raspberry, JAVA…)
Get more information about SmartBoxE84